Not sure where to post this, but here we go...
I started following this story on the school shooting in Ohio. They released photos of a third victim, Demetrius Hewlin. A google image search only brings up two photos of Hewlin, maybe it's still early.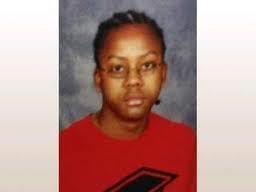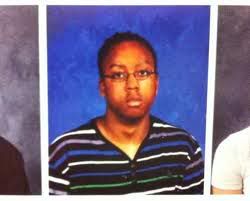 The face on both pictures is nearly identical. Assuming these are yearly school pictures taken at least a year apart, you'd think there might be more changes than just his hair and shirt. I mean, the same exact pose? All my school photos are at my parent's house so I can't compare my own; are any of your school photos that similar?
One thing I have learned from this site is to look at the necks of these people when dealing with potential vicsims. Look at Hewlin's neck in the striped shirt. Did they paste his face on a Caucasian body? Is that a lighting effect?
I would like to share with everyone how I look at photos like this. When I put similar photos side by side, I can cross my eyes and match the photos up. When you do this, any differences between the photos will jump out at you. I use this trick on those "What's the Difference?" games on bar machines where they put two similar pictures up next to each other and you have to find the differences between them. I dominate the scoreboards. These pictures aren't the exact same size (and I have zero photoshop skills to accomplish such a thing), but when I match up his eyes, they are identical. His nose and mouth, identical. Exact same facial expression.
Have any of you tried this? I used this trick on the many 9/11 vicsim photos posted here and it makes the fakery so obvious.
Huge_D