Sorry just a quick post about the obviously staged
riots
that are going on in
Rome
right now.
A direct tv commentary can be seen here:
http://videochat.corriere.it/index_H2401.shtml
Pictures here:
http://www.corriere.it/gallery/cronache ... 7.shtml#55
Once again, the "Black Blok" strategy serves the purpose to make the authentic protests completely ineffectual. We'll see about the fakery (if any), too...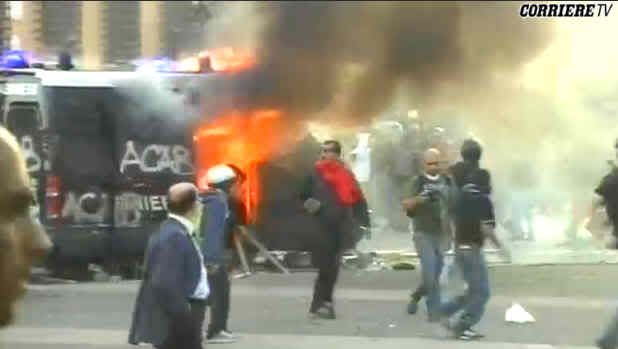 More videos:
http://tv.repubblica.it/dossier/indigna ... ref=HREA-1
And pictures:
http://www.repubblica.it/politica/2011/ ... e-23275067
It is remarkable how most of the scenes in picture resemble so closely the London
riots
...
According to corriere.it: tens of wounded; to repubblica: 70 wounded.
Placing a molotov cocktail on a police truck tire. Where is the police? From http://www.repubblica.it/politica/2011/ ... ref=HREA-1