The good old fifties when you could buy your very own Atomic energy lab...
---
Administrator
Posts: 746
Joined: Sat Sep 05, 2015 9:44 pm
[Note by SCS: I moved this post here—given just how much (even more) money is in play concerning this topic.]
Yes, and you may also consider just where (or, to whom) the money appropriated for "nukes" has gone for however many decades.
Not to derail—as this comment could just have easily been placed in that thread.
Now, I wonder what retail chain(s) (and other ostensibly private businesses) this "diversion scheme" has been used to prop up . . .
---
---
Member
Posts: 390
Joined: Sat Aug 27, 2011 11:21 am
---
Administrator
Posts: 6944
Joined: Sun Oct 18, 2009 8:09 pm
Location: italy
Contact:
*
A pair of Ka-Boom mushrooms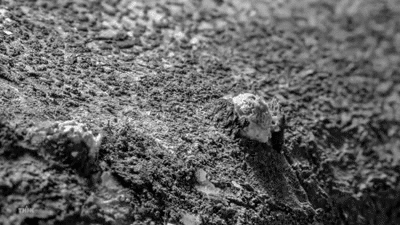 ---
File this under:
"Keeping Them Honest!"
Iranian press review: Exiled crown prince's support for US sanctions causes outcry

Meanwhile, interior minister confirms security forces shot at demonstrators' heads during November's unrest, and luxury house market still thriving in Tehran despite sanctions

By MEE correspondent

Published date: 19 December 2019

Iranians condemn crown prince's backing of US embargo

An interview by Reza Pahlavi, the older son of Iran's last king, voicing support for the US' policy of maximum pressure on Iran, has caused anger among Iranians.

In an interview with Newsweek, Pahlavi, who resides in the US and is addressed by his supporters as the crown prince of Iran, said that "Iranians understand Trump sanctions" and suggested that the nuclear deal signed by the Barack Obama adminstration had been "disastrous".


The interview quickly caused a backlash, with many social media users condemning his comments at a time when ordinary Iranians are bearng the burden of a devastating US embargo on Iran.

In reaction to the interview, Iranian foreign policy analyst Amir Ali Abolfath wrote on Twitter: "

Those who say today that 'Iranians understand Trump sanctions',

tomorrow will say that 'Iranians will also understand Trump bombings'

and also 'the parade of Trump's soldiers on Iran's soil'.

"

Pahlavi's comments also renewed speculation about the amount of money that the royal family pulled out of Iran when they fled the country one month before the 1979 revolution.

An Iranian social media user wrote on Twitter that Pahlavi was pleased by the sanctions because "he had pulled out enough [money from Iran] that he has been eating and sleeping for the past 40 years, without the slightest understanding of [what it means to] have hungry children and wife".

Meanwhile, a BBC Persian journalist posted on Twitter a 2015 interview with Pahlavi in which the former king's son supported the 2015 nuclear deal, saying that he believed that "having an agreement with Iran, is better than no agreement".

…

https://www.middleeasteye.net/news/iran ... ses-outcry
Hmmm…
---
File this under:
Nukes & Satellites:

"you so two-thousand and late"
---