Here we go again...
"Contagion" follows the rapid progress of a lethal airborne virus that kills within days. As the fast-moving epidemic grows, the worldwide medical community races to find a cure and control the panic that spreads faster than the virus itself. At the same time, ordinary people struggle to survive in a society coming apart.
Coronavirus Death Toll Hits 25 As Beijing Confirms 830 Patients Infected
https://www.zerohedge.com/geopolitical/ ... ent_stream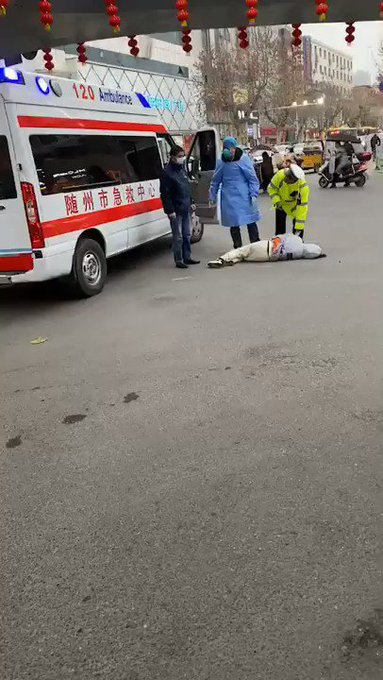 https://twitter.com/i/status/1220410648418553861
Tracy Alloway @tracyalloway
There's a real scramble for face masks in Hong Kong. The only ones I could find were these: HK$850 for a box of 20 (about US$100) ones, and some small ones for kids. People are still lining up to buy what's left.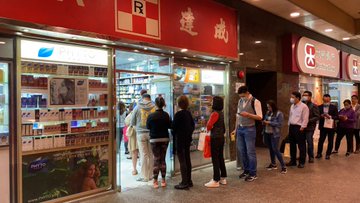 https://www.bloomberg.com/news/articles ... emium-asia
…
Coincidentally......
The outbreak coincides with the country's busiest travel period, as millions board trains and planes for the Lunar New Year holidays.
Ah, Bill Gates to the rescue...
A coalition backed by Bill Gates is funding biotechs that are scrambling to develop vaccines for the deadly Wuhan coronavirus
The biotech Moderna said Thursday it is working with the National Institutes of Health to develop a coronavirus vaccine, as the deadly virus has spread beyond China in recent days.

The effort is funded by the Coalition for Epidemic Preparedness Innovations, a group started by Norway and India, the Bill & Melinda Gates Foundation, the Wellcome Trust, and the World Economic Forum. 

None of them have said how long it might take to make a vaccine.

Vaccines often require difficult testing in thousands of people before being allowed on market. For instance, an Ebola vaccine developed by Merck & Co., one of the largest drugmakers in the world, required years of clinical testing on top of about two decades of research to gain FDA approval, accoding to Stat News. The agency approved the vaccine in December 2019, more than five years after a major outbreak of the Ebola virus in Africa.
Novavax, a small clinical-stage biotech in Maryland, also announced plans to develop a cornoravirus vaccine earlier this week. Shares in the company spiked more than 70%, and Novavax subsequently filed plans to raise $US100 million from investors in a secondary offering.
https://www.businessinsider.com.au/vacc ... ?r=US&IR=T