Dear nonhocapito,
On the second google picture you posted, the green arrow is the front of the building where the pictures were situated? If this is not the case, please warn me.
Now, on the big picture we see one tree shadow behind firetruck, one in front of Sergeant Hightower. The one before Sergeant Hightower means one tree on the right, hidden. On the small picture, a tree is protruding. We are farer away, so that is not the hidden tree in the right, but a third one. We can not see its shadow because of the news description.
On the picture you attached, on the right side, we see clearly the protruding tree of the small picture. Its shadow is clearly the foremost shadow, the big one before the car's shadow. So just what is the shadow after the car?
Now, I can not match the above pictures with tree to tree with this map.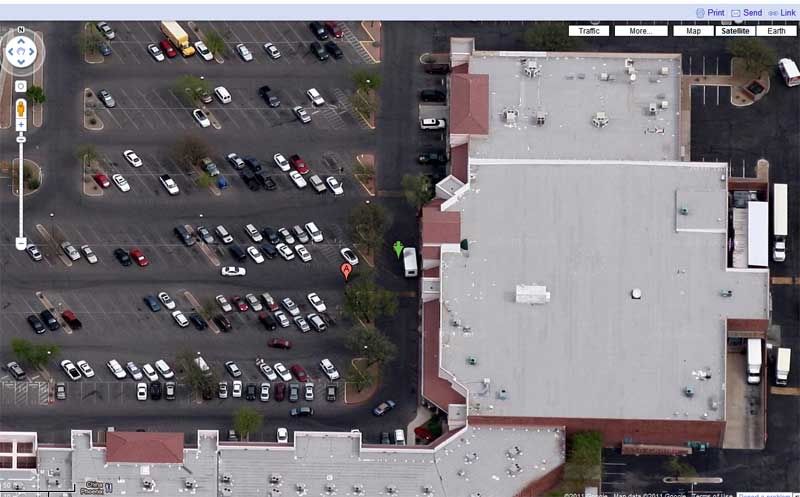 With this one, I can see the possibility of double shadow.
However, if you consider that the pictures were taken either three, or four trees away, and compare it with the distance covered by the photos, I say we can not match tree to shadow to distance on both of the maps.