Anonymouse wrote:
So, then it's like going back over all evidence that contradicts "natural collapse", and asking whether that is because I'm witnessing a controlled demolition...or because I'm viewing the handiwork of someone who needs to go back to physics 101?

Like...what is the evidence showing? What is the most plausible explanation for what I'm looking at?


A
'natural collapse'
or
'progressive collapse'
from top down has only happened twice in history: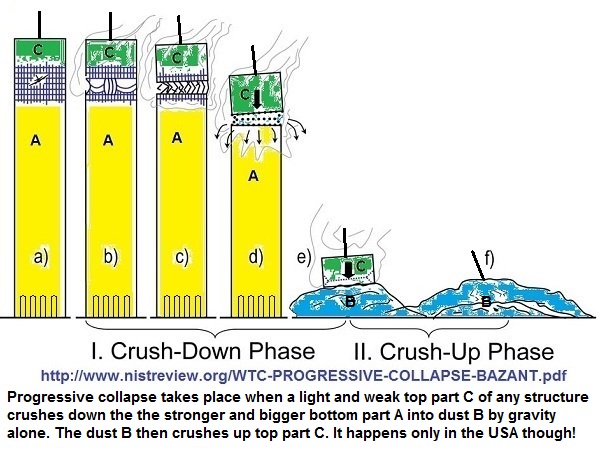 In spite of it being an extremely rare event, plenty US scientists, incl. NIST and ASCE, support scientific theories explaing how litte weak, solid, rigid and light top part C crushes by gravity big strong, heavy and intact bottom part A into rubble ... and that evil terrorists used the effects of this strange theory on 911!