Great finds Simon! The Kennedy Space Center via Google Earth are
astronomically
stoopid paste jobs

Good one too, Upstream, on the Sci-Fi, movie, celeb input & Lux re the Chinese chuckles version
full link: http://www.youtube.com/watch?v=gMxQEHfU6hM
From 1:14 watch the reflection in the guy's left wrist object (mirror-like rectangle), how can it reflect the "Earth" which is supposed to be behind him?
Weird lighting & camera angles.
This guy points out the obvious fakery, bubbles etc. but evidently still believes the US & Russian ones were real
full link: http://www.youtube.com/watch?v=lBL98p0wZ7g
American TV shows & Hollywood have influenced everything, even China!
@
http://jacob1207.wordpress.com/2008/09/ ... star-trek/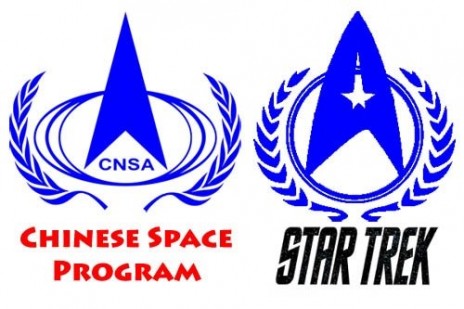 @
http://gluer.newgrounds.com/news/post/252256