If this picture was taken seconds before the 'explosion'
Reference:
http://www7.pic-upload.de/27.04.13/u69t179i14q.jpg
Then these two were taken not too long after the "explosion'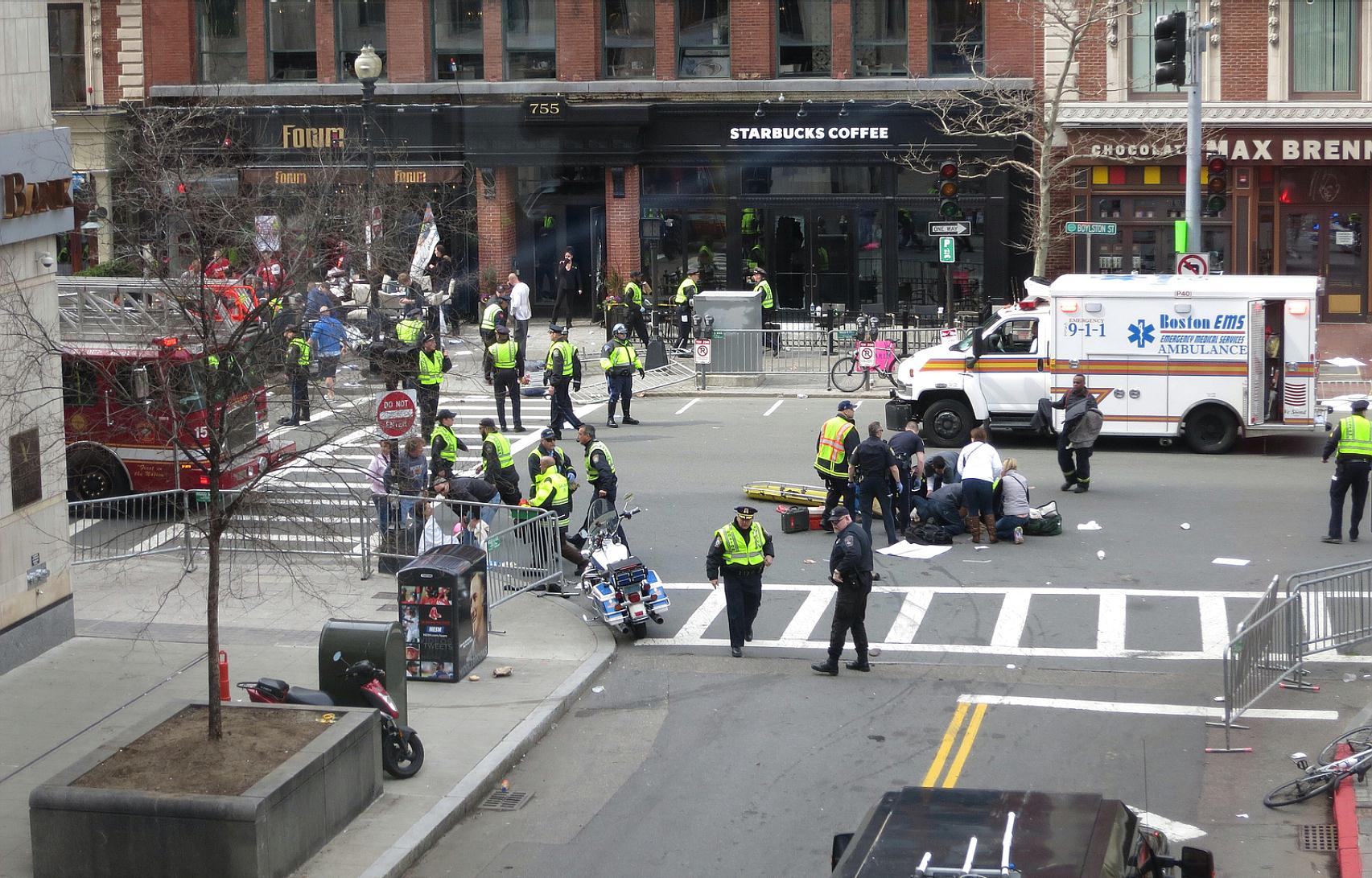 reference;
http://cryptome.org/2013-info/04/boston-bombs/pict19.jpg
and
reference:
http://www.csmonitor.com/var/ezflow_site/storage/images/media/content/2013/041813cabostonmarathonbombsrestaurant/15575109-1-eng-US/041813CABostonMarathonBombsRestaurant_full_600.jpg
Were the people, in the first photo, standing on the tables and chairs?
Also in the first photo why are people packed just in front the forum? whereas all around we see plenty of space for people to walk by? Even if we take the time to count all of these people, they number not more than 40 to 45. In front of the Lens Crafter the same story. Again how do they explain these discrepancies between the maximum number of people at the bomb locations and the number of reported injured and dead?