Equinox wrote:Well it looks like people are waking up to the idea of vicsims….
All over facebook people are talking about how the school shootings are using actors and fake vicsims.
Yes Equinox.
But we - at Cluesforum - need to stay on top of this.
All this cannot be coincidental. The 9/11 perps have been caught with their pants down faking 3000 victims - and this is their way to perform damage control. As you can see, the very same TV anchors/reporters who were drafted to play out the 9/11 hoax are involved with these recurring 'mad shooting' hoaxes:
Diane Sawyer, Rick Leventahl, Matt Lauer, Katie Couric, Anderson Cooper
- and a few more. It's a pretty exclusive/clannish niche of perps, if you think about it. I mean, doesn't America have hundreds of news media personalities? How come only this handful of grossly overpaid news people (each one of them reputedly making $10/15million+ a year) keep popping up at all of these psyop events, on and on - and on again ???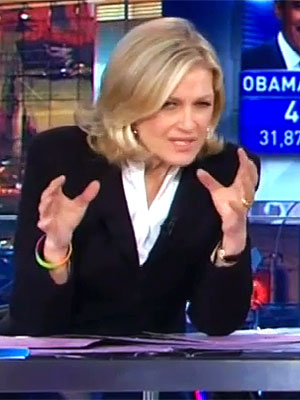 Diane Sawyer
Rick Leventahl
Matt Lauer
Katie Couric
Anderson Cooper