Pieces of all passengers were located, identified. The black box was found and transcribed. Nothing was missing. Nothing vaporized.
Dr. Michael Baden, the state's chief forensic pathologist and a top expert in the field, said in September that most bodies should be identifiable because the fires had not reached the 3,200 degree (F), 30-minute level necessary to incinerate a body.
"Recovered tissues will likely be identified," Baden said, because "bodies are not cremated — or burnt beyond the ability to be identified — in the type of fire that occurred at the World Trade Center. The cremation of a body requires a temperature of over 3000 degrees Fahrenheit for close to half an hour... and that did not occur when the airplanes struck the World Trade Center."
To put things in perspective, the temperature of a normal house fire is about 1700 degrees (F); jet fuel burns at a temperature a little lower than that. In a normal house fire of 1700 degrees, the body is charred on the outside but remains intact on the inside; it is not reduced to ashes," he said.
full link: http://www.youtube.com/watch?v=3FCsqayKrSM
When a plane crashes the tail section usually survives.
Sometimes fully.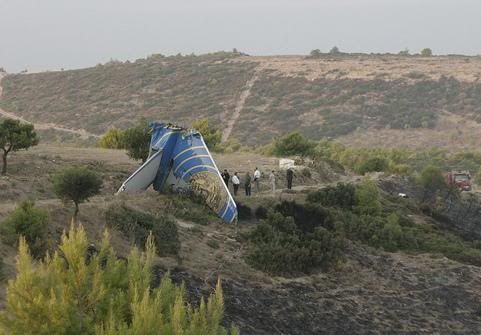 Sometimes partially.


And even in very violent crashes where nothing looks to be left...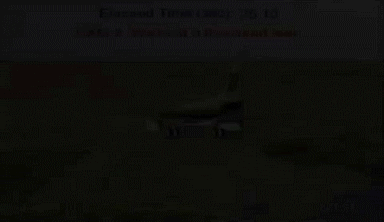 ► Uncontrolled Descent and Collision With Terrain, United Airlines Flight 585
"The size of the impact crater measured approximately 39 feet by 24 feet and was about 15 feet deep.
The vertical stabilizer and rudder were in the impact crater, damaged severely by impact and fire.
The horizontal stabilizer was in the crater, in pieces and severely burned. The horizontal stabilizer parts were located at the top of the pile of destroyed airplane debris." – NTST
B
the tail still survives.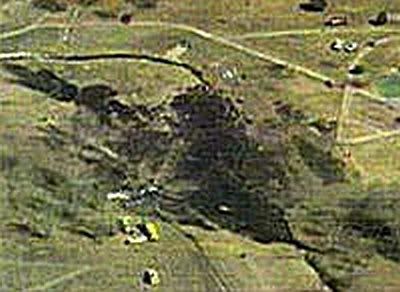 On a Boeing 757, the tail section is HUGE.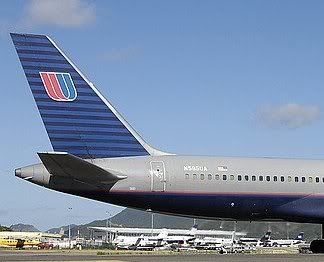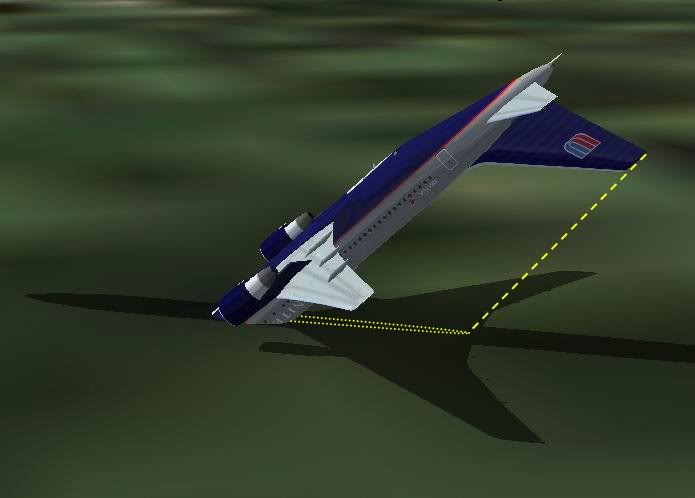 Well so much for the samuri theory.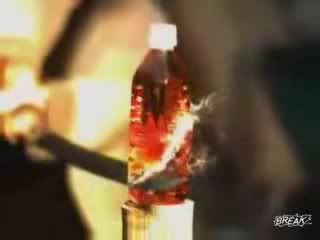 Between the four airplanes which allegedly crashed on 911 there should be
approximately 9 million parts. 3 million parts each for the 767 and 1.5
million parts for the 757. In addition to the parts there should be 60 miles
of wiring for each 757 or 120 miles for both. There is 90 miles of wiring
on each 767 which makes 180 miles for both 767's. Wiring is stamped every 12
inches or so with data which includes where it is going, where it is coming
from and its maximum load capacity. The reason for this is that wiring is
braided into bundles of up to one hundred wires and when you are tracing
down a problem you have to know quickly which wire you are looking for and
identify it.
Every single part on a Transport Category airplane which means it is
certificated to the standards of CFR14 (Code of Federal Regulations) Part 25
of the U.S. Federal Air Regulations and to be certificated either it has to
be made by the factory (Boeing) itself or subcontracted to another parts
maker. If it is made by another parts maker that parts maker has to be
inspected by the FAA and given PMA Parts Manufacturer Authority.
There should be At least 1 million parts scattered in that crash site.
There should be body parts at least of 37 passengers, two pilots and five flight attendants.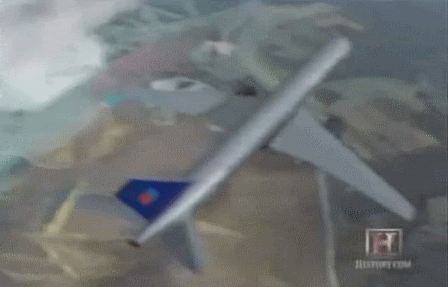 NONE.